WHY INSEMINATE WITH EYE BREED?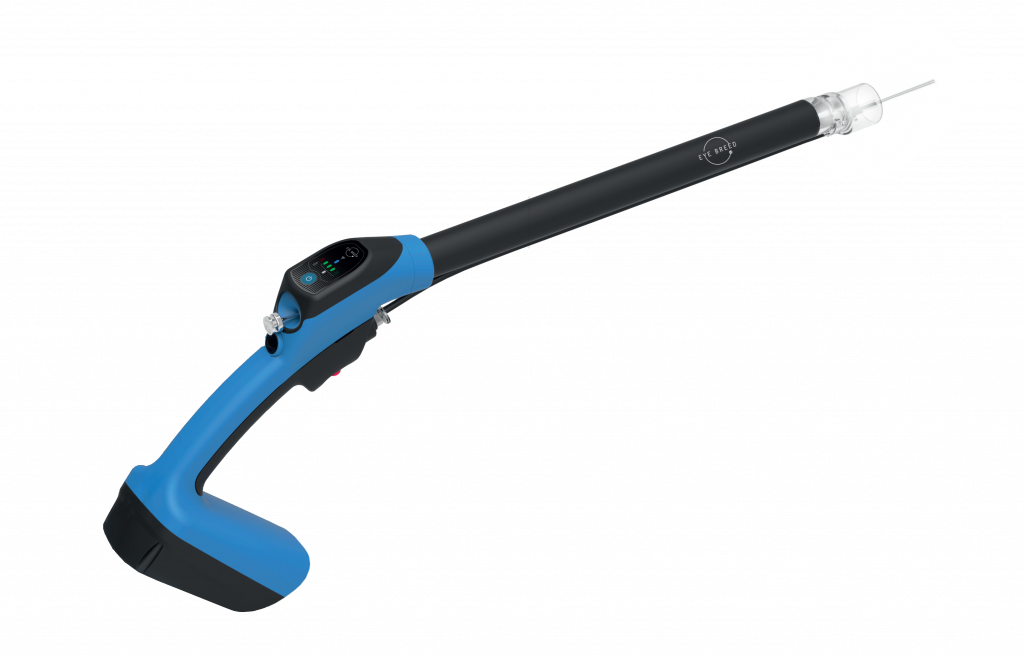 Eye Breed is the 1st worldwide technological innovation, which allows for insemination without rectal palpation.
This technical achievement, inaugurated in 2019, created a shift in the world of Artificial Insemination.
With Eye Breed, cultivate your free time ! Insemination becomes accessible with peace of mind !
POURQUOI L'IPE EYE BREED ?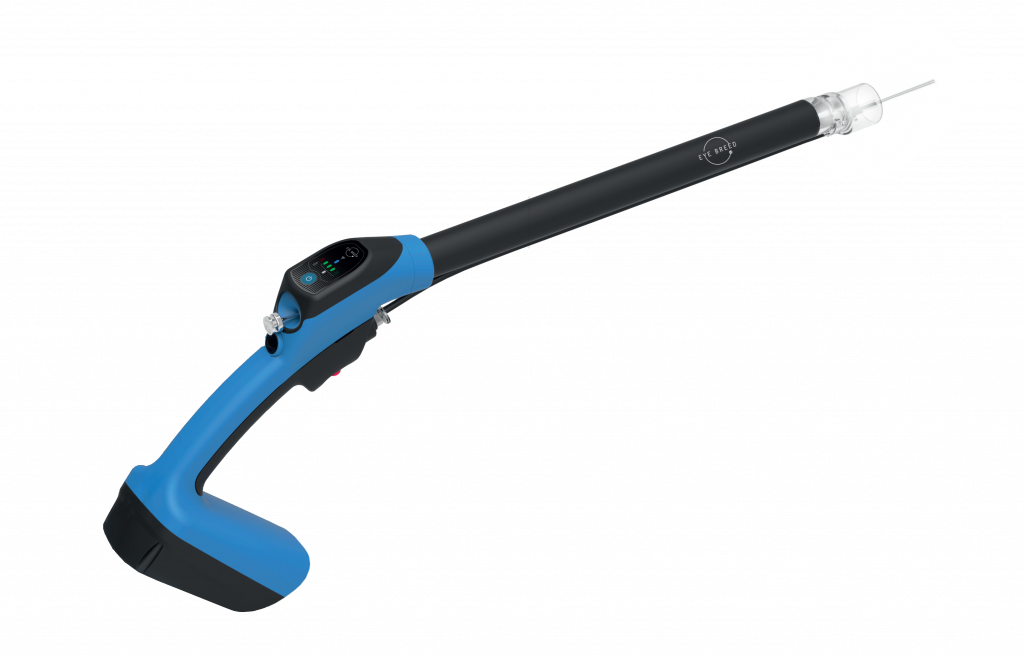 L'Eye Breed est la 1ère innovation technologique mondiale permettant d'inséminer sans fouille rectale.
Cette prouesse technique inaugurée en 2019 a fait muter le monde l'insémination classique et IPE (éleveur-inséminateur).
Avec l'Eye Breed, cultivez votre temps libre ! L'insémination devient accessible et sans prises de tête !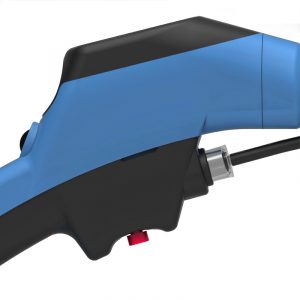 • Simple, intuitive handling: switch on, connect, inseminate, clean
• A unique system for going through the cervix without a rectal search (over 95% pass rate)
• Quick to master: 4 hours' training and hands-on experience with a few animals
• Streamlined design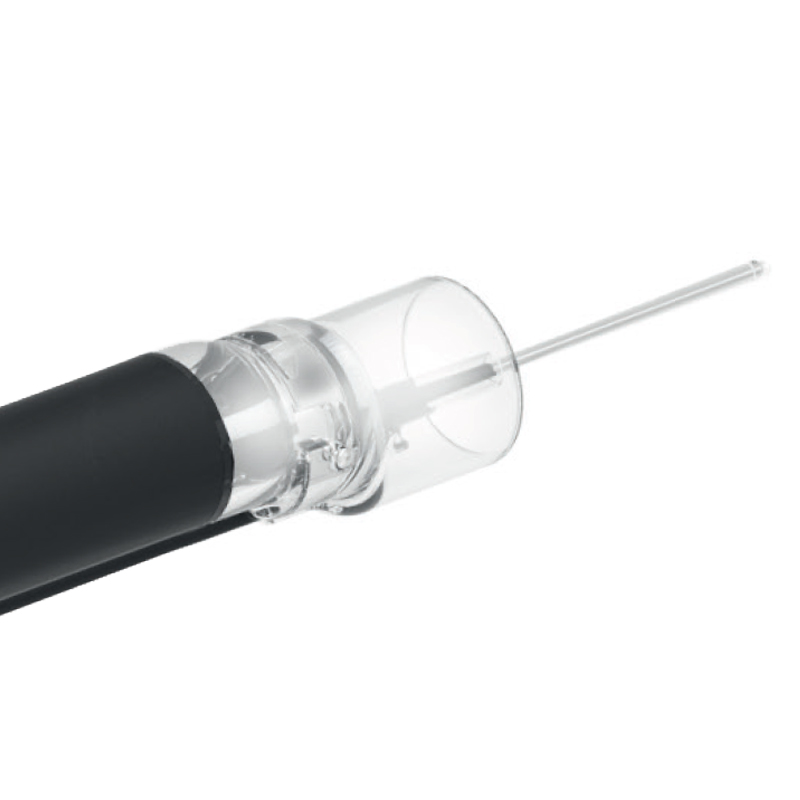 • Quick preparation and cleaning: concentrate only on the AI
• Long operating autonomy (7 hours)
• Pregnancy results identical to those of an experienced operator, obtained in just a few days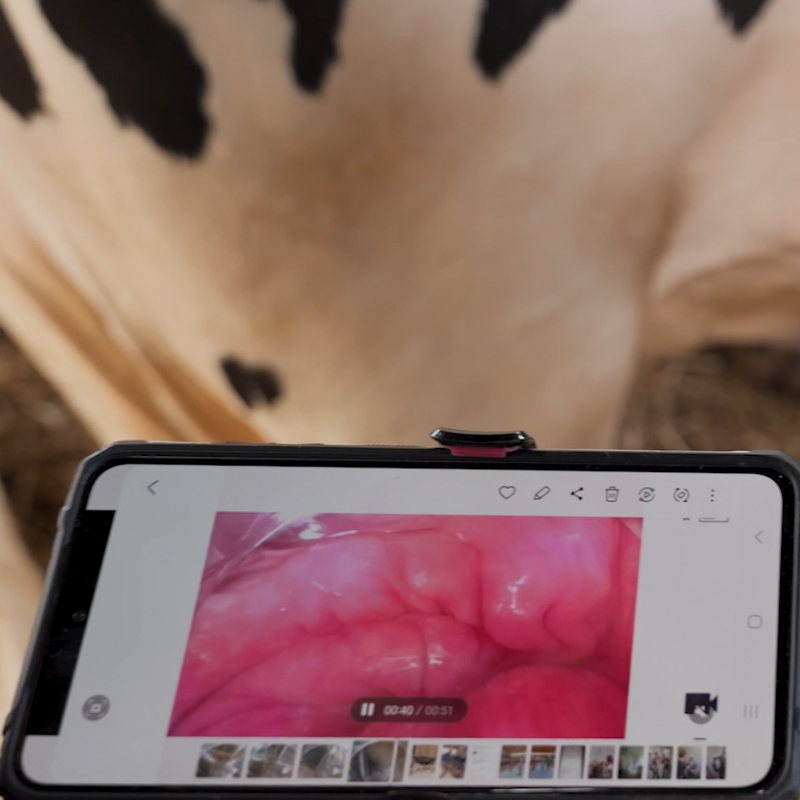 • A high-definition camera for a perfect view of the inside of the vaginal cavity and mucus discharge during insemination.
• Maximum security for your AI by confirming the animal's heat
• A dedicated application connected to Eye Breed to record your inseminations in one click and declare them (in France)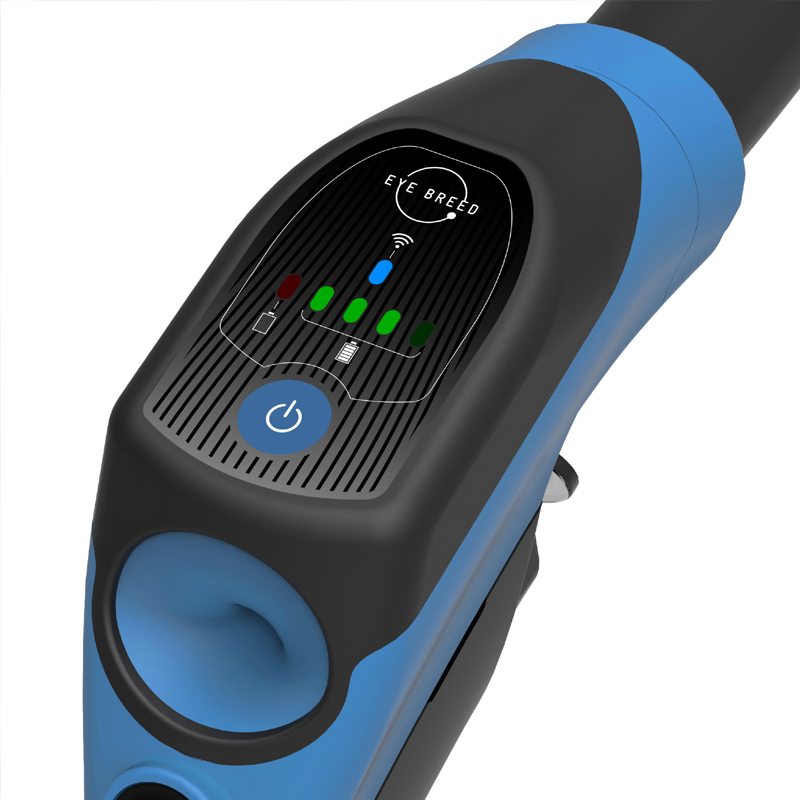 • Control the reproduction of your livestock: inseminate when you want and where you want
• Skills that can be passed on immediately within your business: train your partners and employees so that insemination is finally possible for everyone.
• Operator and animal welfare thanks to the absence of the palpation
EYE BREED: A UNIQUE INSEMINATION CONCEPT​
THE EYE BREED, A PATENDED AND REWARDED INNOVATION​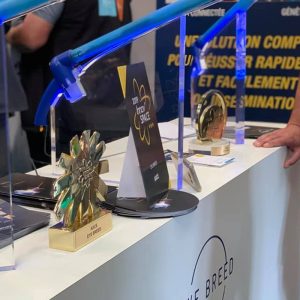 Eye Breed, a recognised and patented innovation. A unique, patented succion system for a manipulation of the cervix without rectal palpation and an unmatched performance.
Created and tested in collaboration with reproduction experts, Eye Breed has received several awards since its release in 2019, notably the Sommet d'Or and Innov'Space.

The manipulation of the tool with only one hand and without rectal palpation improves user comfort and drastically decreases muscular-skeletal-disorders.
The Eye Breed has been praised by the Heath organisations. You can discover its benefits in this video made using sensors to compare classic insemination with that of the Eye Breed.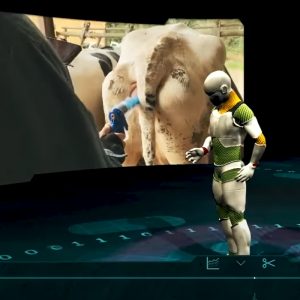 THE EYE BREED, THE USERS SAY IT BEST
THE EYE BREED, AN APPLICATION MADE FOR YOU​
Eye Breed has an application to help you with your breeding. Easy to use, it allows you to:
• Display fluid images from the camera at the end of the Eye Breed in HD
• Register and declare your AI free of charge in just 1 click, as soon as the semen has been deposited
• Record, store and send videos and photos to ask your breeding partners for advice
Available for free on Android and IOS: 
Find all your Eye Breed media and information in your personal My Eye Breed space: