Quality products at the best price to help you improve the reproduction of your animals or those of your customers. Whether you are a breeder, inseminator, veterinarian, embryo transfer technician, cooperative or company, you will find the essentials you need for bovine reproduction and others!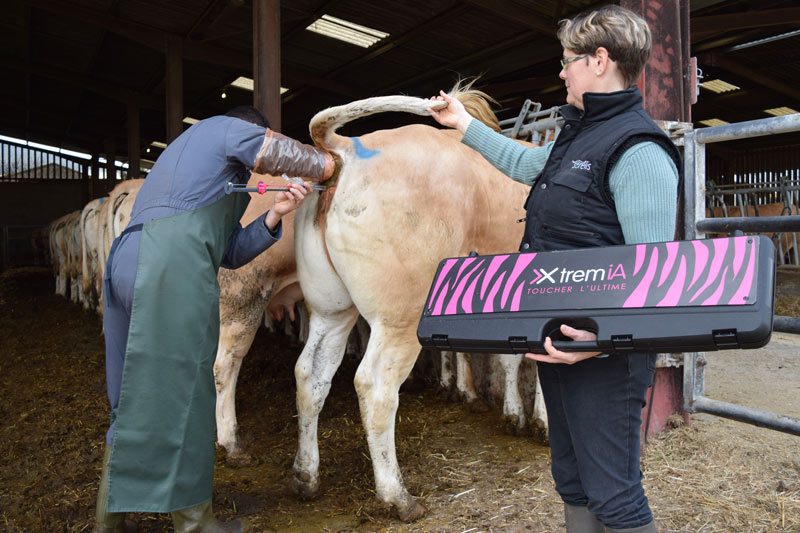 Want to improve your reproduction or that of your customers?
Do you want to improve the success rate of your cattle or those of your customers? Our XtremiA product is here to help. It will allow you to deposit the semen as far away from the uterine horn as possible for greater success. More sperm reach the fecondation's place, which increases the chances of successful insemination. The effect is even greater if you use sexed semen, which has a lower sperm count, or if you have cows with more than 3 AI that are difficult to breed (so- called subfertile cows).
Do you want to manage your reproduction independently?
Would you like to learn how to inseminate yourself, but the traditional way seems too difficult or you don't have the time? Inseminate yourself, but differently? Would you like to master the procedure as quickly as possible or would you like several people on the farm to inseminate with you?
The Eye Breed is made for you, with a handling that takes only 4 hours and a pregnancy rate identical to that of classic AI, this tool will allow you to learn quickly and easily to inseminate cattle yourself.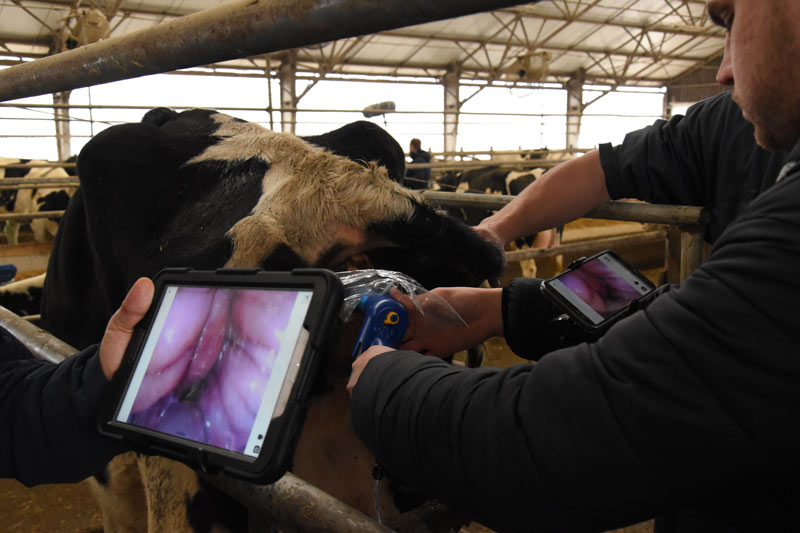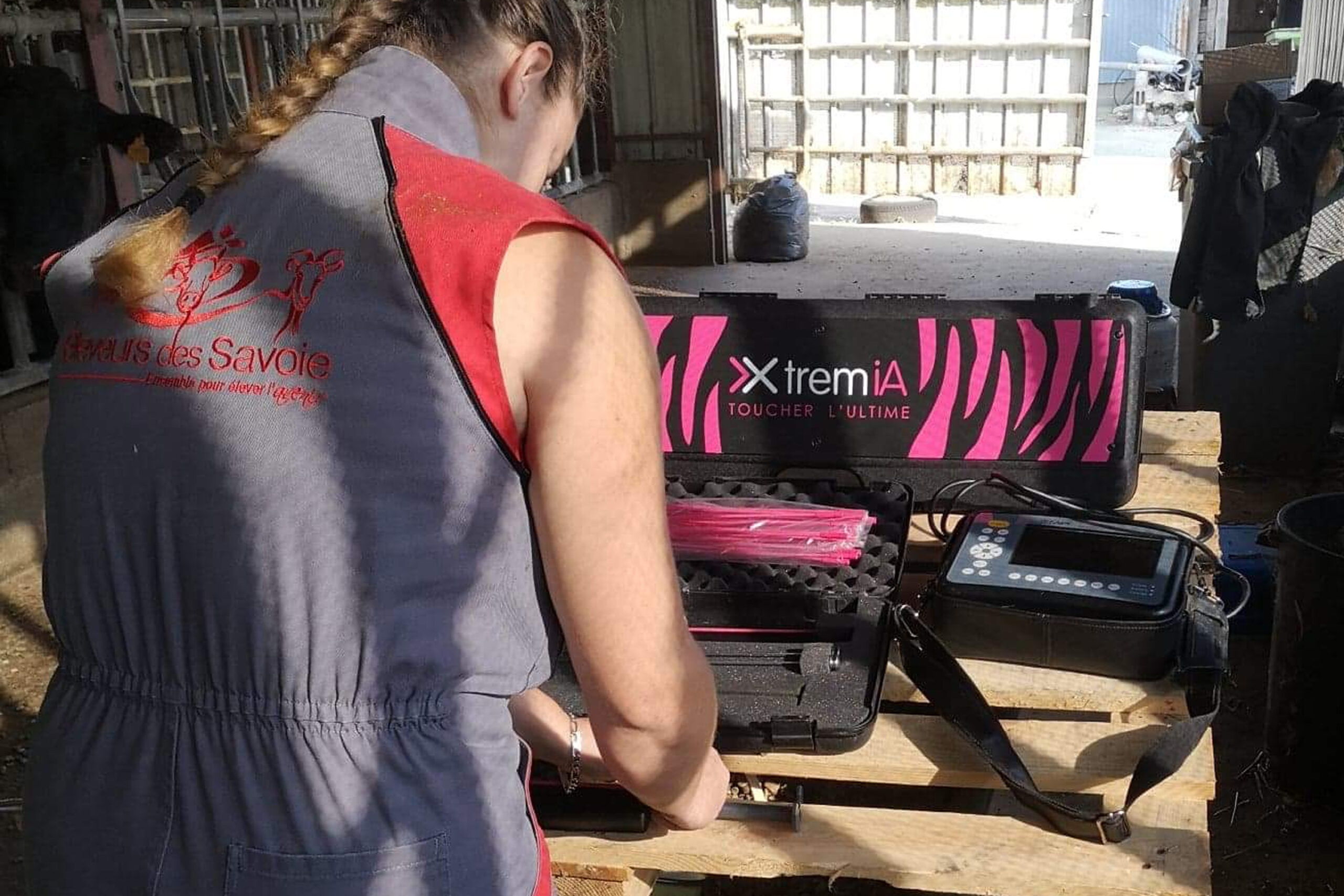 Want to take advantage of or offer embryo transfer at reasonable prices?
Embryo transfer is a technological feat that allows you to boost the genetics of your breeding, however the implementation of this service remains complex and mastered only by certain technicians. Thanks to XtremET, the adaptation of XtremiA for embryo transfer, access this service easily and be part of this elite by enjoying the advantages of embryo transfer without breaking the bank!
Do you want high-quality ultrasound scanners that are as light as they are practical?
Are you a reproductive technician or veterinarian looking for a portable ultrasound scanner with outstanding image quality at a reasonable price? Are you looking for an ultrasound scanner with Doppler for better ovarian diagnostics? Or are you a breeder who wants to be autonomous on the ultrasound of your animals and thus save time on your breeding by quickly determining the empty and full animals? AXCE has all the ultrasound scanners you need in its range! Come and discover them.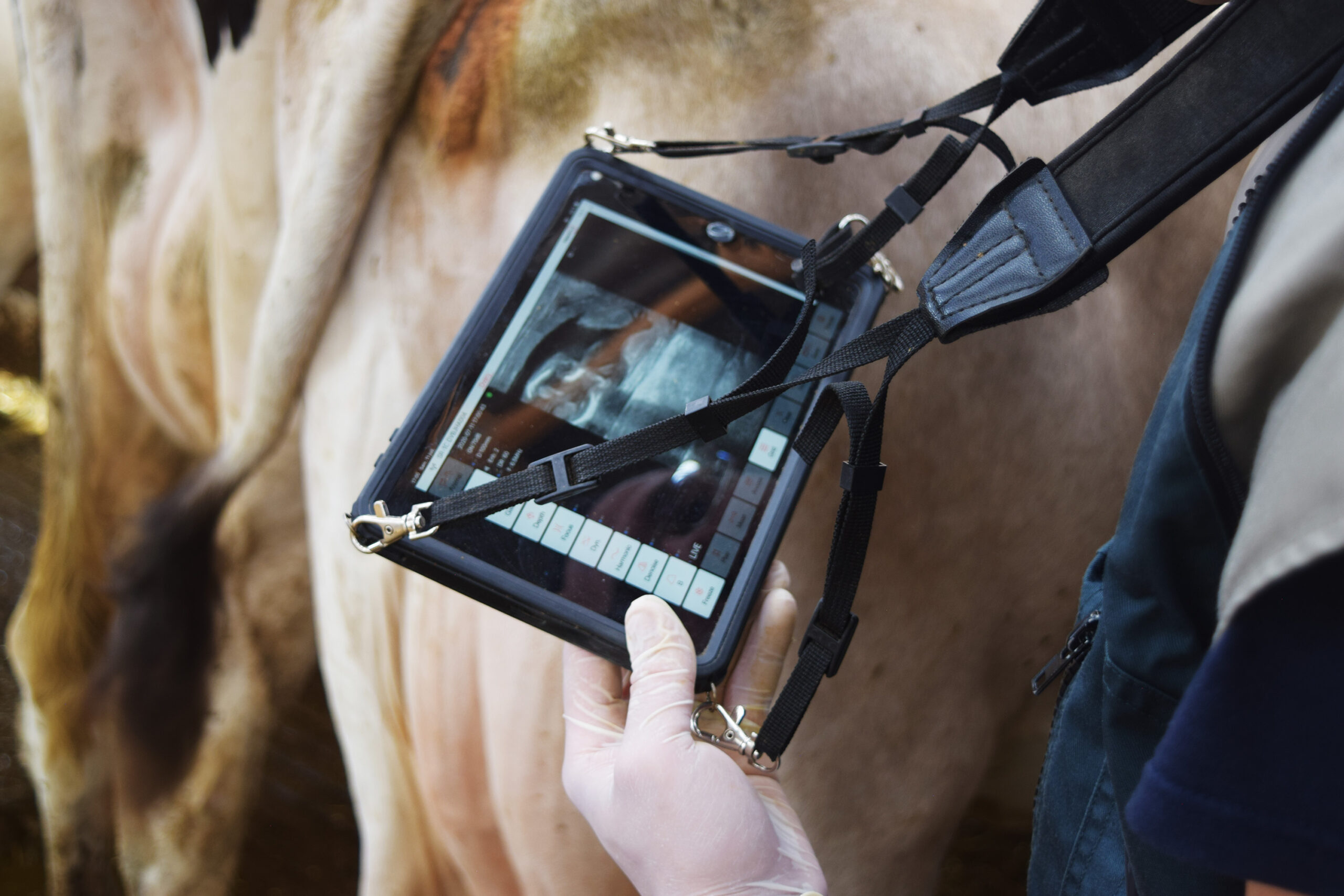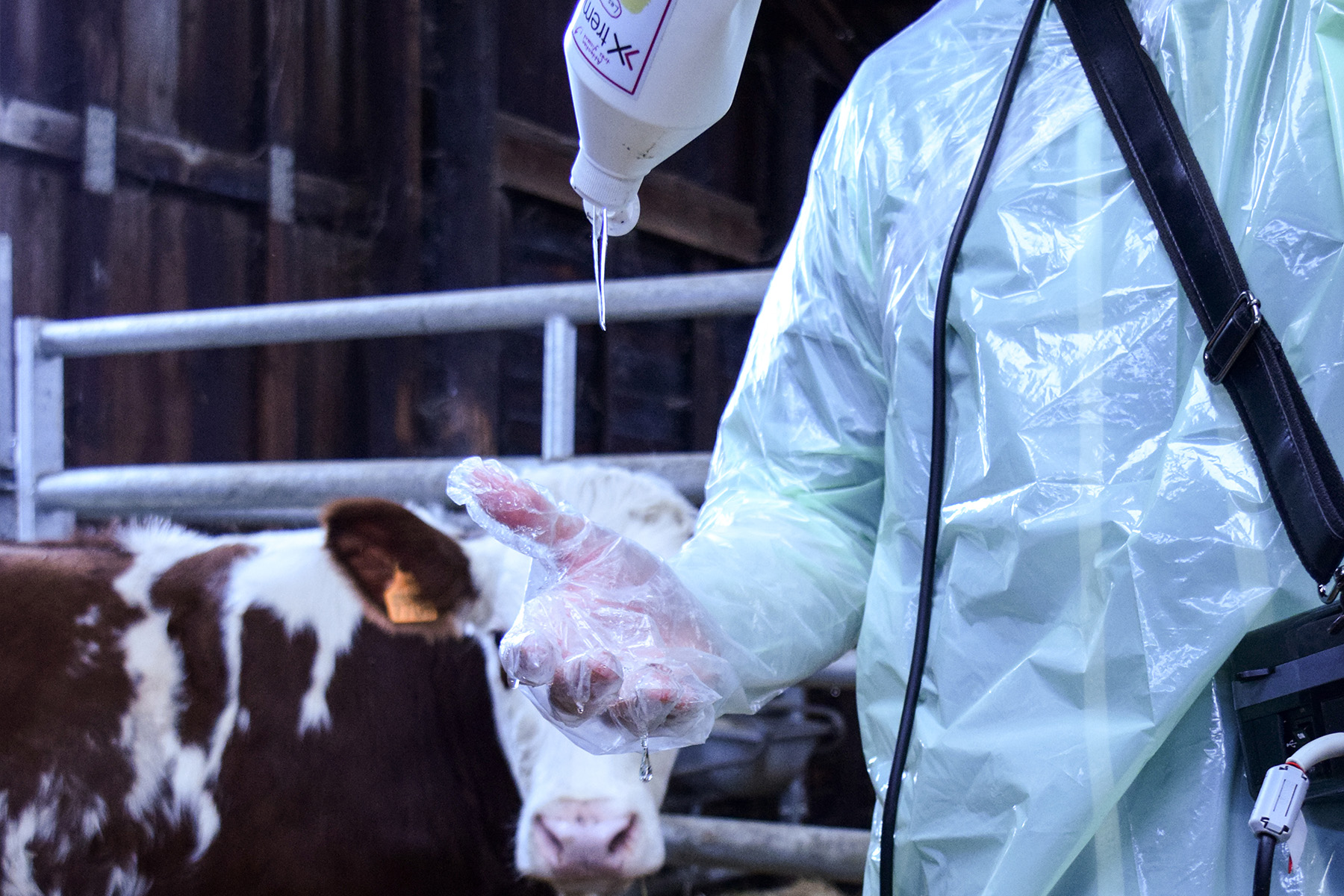 Do you want to have quality repro products for every day?
Are you involved in breeding on your own farm or on your breeders' farms? The AXCE Zen shop will allow you to work with everyday products with an excellent quality-price ratio! Do not hesitate to consult our shop!
Want to be trained by experts?
Would you like to learn how to use our products or improve your knowledge of animal reproduction? Would you like a refresher course?
Our experts are there to help you, to advise you and to come to your place to train you in your environment or on our site with the necessary infrastructure. Consult our different training courses and do not hesitate to ask us for additional information!