AXCE's R&D department, known as Elexinn, was created in 2012 and since then has not stopped imagining, manufacturing, testing and improving the reproduction tools of today and tomorrow. It has given birth to two tools that are unique in the world and now distributed worldwide. And it still has many surprises in store for the breeding world in the coming years!
One of AXCE's strengths remains its R&D department: from the experts raising a problem, to the engineers thinking about solutions, to the technicians and breeders ready to test and give feedback to improve the products; AXCE controls the research and development chain from the beginning to the end. Using the human and technical resources of the founding cooperatives, the reactivity and speed of execution of the trials make AXCE's R&D centre an efficient centre with the objective of improving current animal reproduction!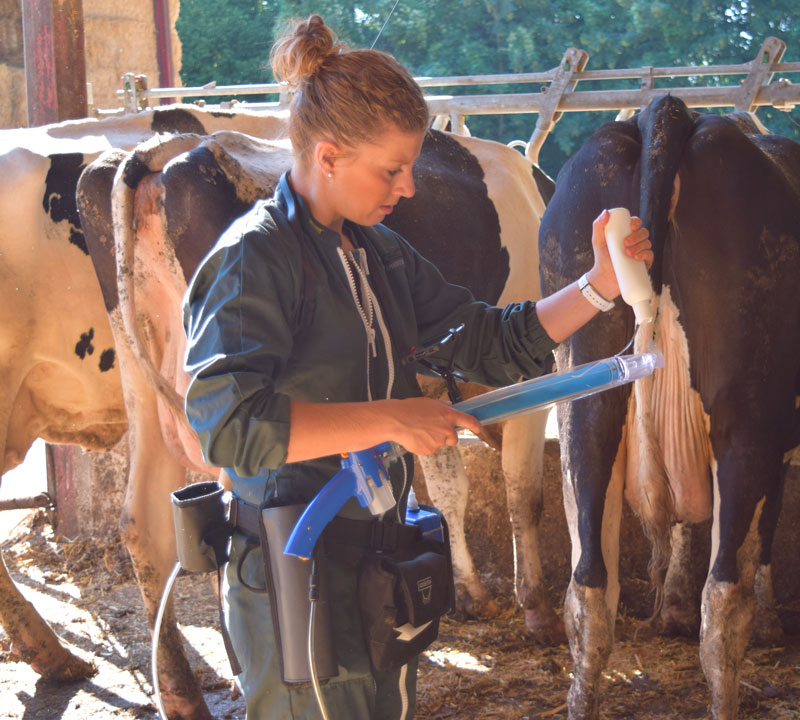 « I started my professional career at the same time as the birth of Elexinn. We were total novices in the R&D process, but we learned, step by step, to materialise ideas, to explore new horizons and universes and above all to constantly question the convictions we had about the products we were developing in order to ensure that they were suitable for the end user. Elexinn first worked in the shadows, with a lot of benevolence from its shareholders and above all a strong involvement of their employees to show that when you start from the principle that there are no bad ideas and you add a lot of motivation, many things are achievable»
Agathe DECHERF – R&D mannager of Elexinn/AXCE
The R&D department relies on the network of experts in the field from the various cooperatives who, like the neurons, are involved throughout the process according to their specialities and skills! The member breeders also play an important role in the test phases because they allow us to have life-size tests under real conditions, far from the tests carried out in controlled environments that are not necessarily representative of the field. Thus, different R&D phases follow each other between internal validation, validation by repro experts and field validation to submit the products to the end users under real breeding conditions.